E-BOOK
Scoring mechanisms for multiple choice questions
Which mechanism best suits your test or exam?
The answer to all your questions… about questions and answers
What will you learn in this E-Book?
What are the most popular scoring mechanisms for exam questions?
What are the advantages and disadvantages of each mechanism?
How to choose the most appropriate mechanism for your exam?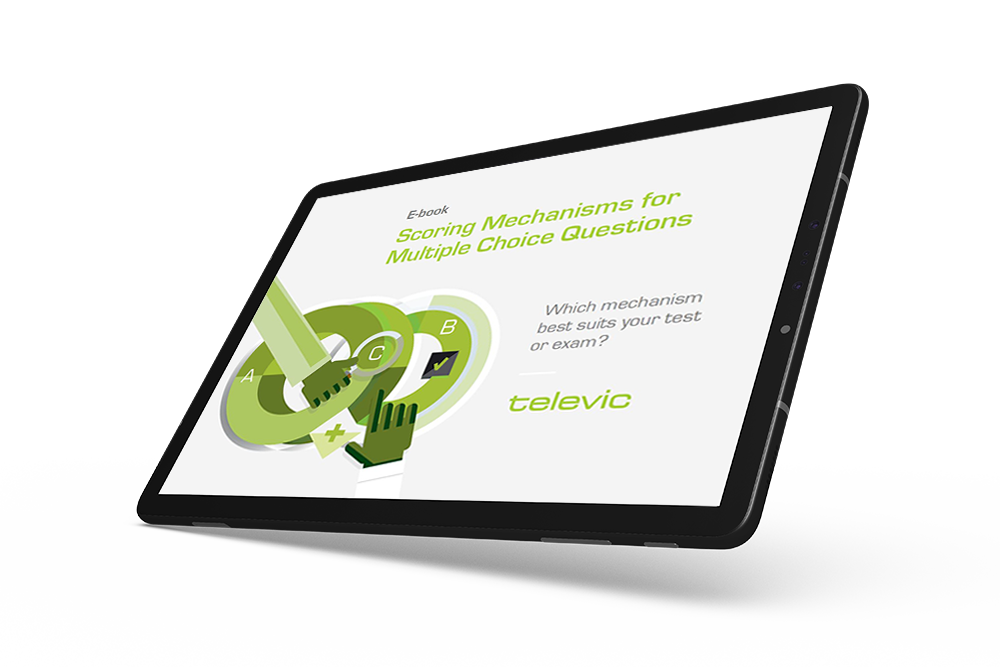 Download your free copy now!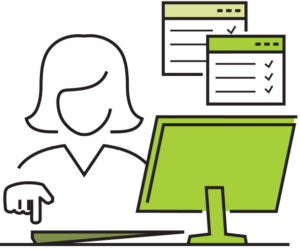 Which mechanism best suits your test or exam?
Evaluations are a crucial part of any training programme. They paint a picture of a participant's level of knowledge, while also offering you, as a training institution, the opportunity to garner that level through measurable, comparable data.
For a correct test, it is essential for you to assess the answers as objectively as possible. Many mechanisms have been developed over the years to guarantee this.
Each system is scientifically substantiated and therefore a valid option for calculating your test or exam scores. They differ from each other in three important respects:
The way they deal with guesswork
The way they assess partial knowledge
The number of possible answers (one or more)
In this e-book we take a closer look at the 4 most commonly used scoring mechanisms for multiple choice questions:
What is the basic idea behind it?
What are the pros and cons?
Which mechanisms are the most popular?
How do you determine which system is most suitable for your test or exam?
Armed with this information, you can make well-founded scoring choices and can be sure that the results are correct and objective.