Taking oral exams online: pitfalls and opportunities explained
What are the benefits when face-to-face assessments are conducted purely digitally? And surely there must be some pitfalls to avoid. Bert Wylin, exam expert and research fellow at the University of Leuven, has a wealth of knowledge to share about digital oral exams. He has no doubt that assessmentQ will be a major boon when face-to-face goes screen-to-screen.
Zooming towards a new reality
Perhaps you were already considering taking your assessments online. But the COVID pandemic has introduced a sense of urgency, and social distancing measures are forcing your hand. Sure, there are existing solutions you could use that most people are already familiar with, but are they the right ones?
Bert Wylin: "We're already in what I call the 'Zooms' era, a mix of Teams and Zoom where most people and candidates are now used to having online meetings, classes, courses and conferences. And many people are also used to being 'proctored' while doing an online exam."
While these familiar, out-of-the-box software tools may have a low threshold for adoption as simple video chat solutions, when it comes to a total assessment environment, Bert claims that a dedicated online platform designed for comprehensive online oral examinations – such as assessmentQ – goes far beyond.
Organized and reliable online exams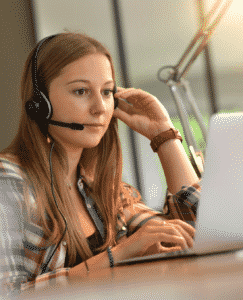 "At Televic Education, we have built assessmentQ with several tools to support organized oral exams. Of course, we integrate recording of a candidate's answer to questions using the candidate's microphone and webcam, and that recording is stored automatically in the assessmentQ system for (immediate or later) review by evaluators, for scoring and feedback."
"More recently, we've been working on a new concept that integrates live streaming and live interaction with the evaluator – while the candidate is performing the oral exam, the evaluator is available or present in the same screen," says Bert.
"Evaluators and students can talk to each other, and they can see each other. There can be pre-recorded streams to react to or work with, but it can also be a simple discussion or an interview between the candidates and the teacher. This setting is a perfect replacement for live face-to-face oral exams."
Face-to-face versus online examination: pros and cons
Let's consider some of the advantages and disadvantages users will need to take into account – both with face-to-face exams and remote exams.
Advantages of in-person oral exams
In-person oral exams are considered direct, safe, and secure – with the candidate and evaluator in the same room, there's not much of a chance for cheating or fraud.
They're easy to organize – just set up a table and chairs, maybe a piece of paper and some pencils, but there's no need for any hardware, networking setup, etc.
Results are immediate – very often, as soon as the exam is finished, the result or score is available, written down on a paper form or sheet by the evaluator.

Disadvantages of in-person oral exams
There is often no trace or archive of the exam itself – when it's finished, it's gone, and it can be difficult or impossible to review later. At best, there may be some sketchy notes available, taken by the teacher.
One other disadvantage is travel time – if the in-person exam is being administered in a large country, candidates will have to spend significant time and money getting to the exam location.
In-person oral exams are less subject to psychometric validation, compared to closed questions such as multiple choice, drag and drop, or fill-in-the-blanks. Candidates are forced to trust the evaluator's experience to have equivalent questions and judgements ready and available.

Advantages of remote exams
No loss of time or money travelling to a distant exam site.
Comprehensiveness: it's possible to record and archive an exam for later reference, plus the rubrics for evaluation are a part of the assessment tool itself.
Fewer security issues: the evaluators have the person being examined live in front of them, in a conversation – the connection is streaming, making cheating all the more difficult.

Disadvantages of remote exams
Some interactions get lost, like emotional nuance, and body language that a face-to-face assessment would provide.
Extra costs can be incurred for the hosting and streaming of the video.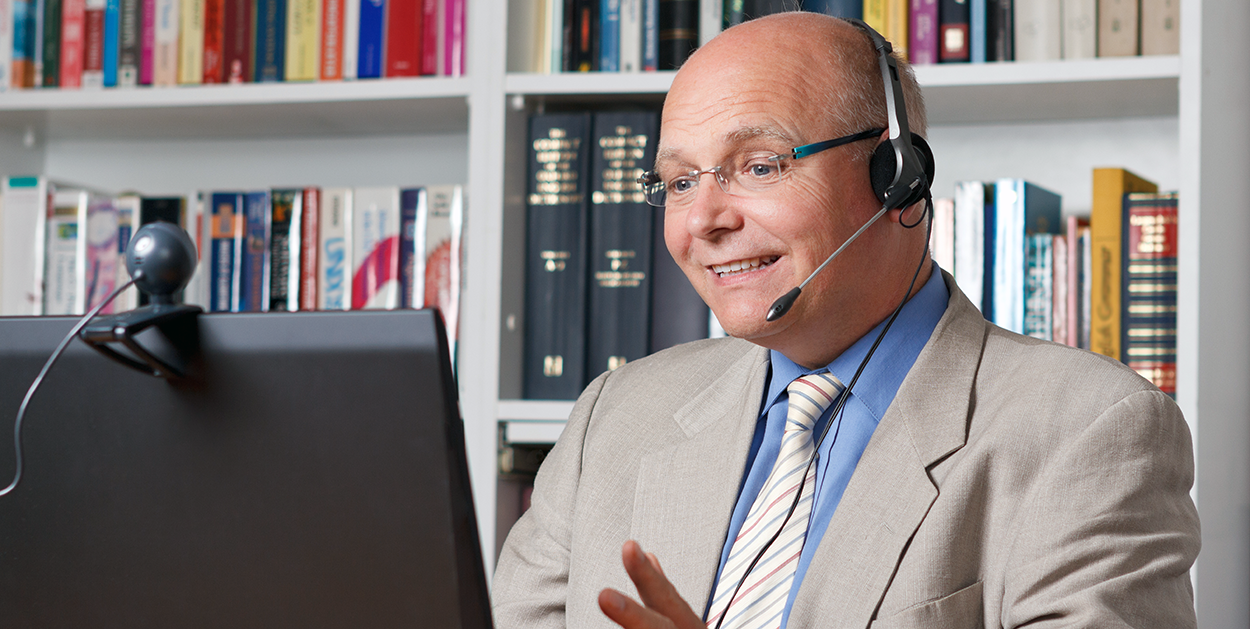 Interaction is key
Bert is keen to comment on research conducted by Prof. dr. Annelies Raes, one of his colleagues at the University of Leuven. Although her study was more about teaching and learning, Bert sees a connection with assessmentQ: "Professor Raes found that a hybrid approach is OK in education. It can be just as effective for teaching and learning as face-to-face alone."
"The key element in it all appears to be 'interaction', which is already an essential part of oral exams. She found that hybrid teaching and learning systems produce the best results and satisfaction rates when interaction is used to a high degree."
Time to get your assessments online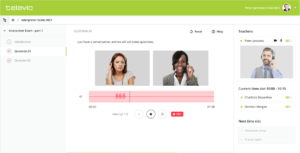 If your business has been pondering whether to move its assessments into a fully digital format, consider some final words by Bert: "In conclusion, I think we can say that the shift is already happening. Online or hybrid are becoming the new normal, and more and more so for oral assessments. This shift is happening faster and more profoundly than we all expected. The time to act is now!"
Interested in finding out more about assessmentQ?
Get in touch!
About assessmentQ
assessmentQ is an advanced web-based platform that enables organizations to create, manage, deliver and track all sorts of online assessments. The assessmentQ platform is versatile and powerful, and can be deployed in environments that need to be controlled, such as examinations, or it can be used to deliver preexisting assessment content to candidates in remote locations.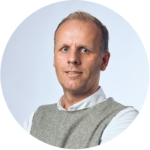 Bert Wylin
Bert is an EdTech pioneer. His academic background and entrepreneurship are at the basis of what has become assessmentQ today. Bert likes to feel the pulse of the market. He understands real customer needs and converts these into workable innovations. Bert is also a content expert, specialized in creating accurate, rich, and reliable content for e-assessments.