Digital exams for beginners: a step-by-step guide
Organising an exam – especially a paper-based exam – can be a labour-intensive process. A growing number of educational institutions are therefore switching to digital exams because of the convenience – and the many other advantages – that this format offers. But how do you ensure that everything goes seamlessly? Use our handy step-by-step guide to get started.

A good start is half the job done
As with so many other things in life, the success of your exam entirely depends on the level of preparation. This includes several practical and, inevitably, technological aspects.

Preparing an exam
Start by asking yourself what the objective of the exam is. Then select the exam type, the learning outcomes you want to assess, the location and the infrastructure. All this is much easier on a digital exam platform: you can create all kinds of exams, and can choose where the exam will take place (in a room with desktop computers, in a room where participants bring their own laptops, remotely, etc.)
The technical set-up is just as important – as nobody likes surprises on the day of the exam! Set up your platform, follow a short training course, and define the 'user roles' on your platform. If you're not a tech whiz, work with a technology partner that provides excellent support.

Time to get down to business
Have you made all the preparations? Then it is time to start formulating the questions and organise the exam. What are the qualities of a good exam? Good questions, a well-structured format, and a clear planning schedule.

Constructing the exam
Without questions, there can be no exam. On your digital platform, you can select almost any type of question. Some platforms suggest the most suitable type of question and offer additional options such as time limits and adapted scoring. Have you selected all your exam questions? A double check is always a good idea: have someone else review your exam questions before the exam.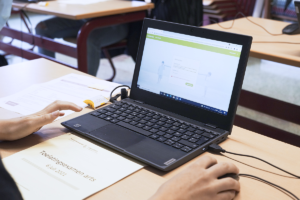 A good exam always has a clear structure. This means giving the sequence of your questions a lot of thought and, if necessary, grouping them into sections. Set a time limit, the permitted tools, and the minimum score. Once you've got the structure right, we recommend that you test – or get someone to test – your exam before the exam date so you can make any adjustments if necessary.

Scheduling and giving the exam
Start by selecting a date for the exam and inviting the participants. You can prepare the exam on your digital platform in different ways, for different groups of participants. All other practical information, from the timing to the registration procedure, can usually be automatically shared through your platform.
It's D-Day, or should we say E-Day? There's not much that can go wrong if you are properly prepared. Need to make some last-minute adjustments? Use the monitoring module on your digital platform to communicate remotely with participants and intervene if necessary. Most systems automatically save answers in the cloud so you don't have to worry about data loss. But make sure you have a few back-up computers on hand in the event of technical problems during the exam.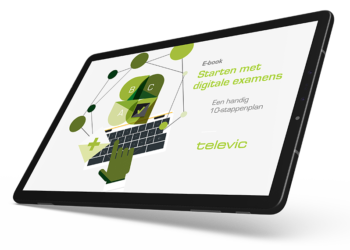 Download our
E-Book


"Getting started with digital exams"
The home stretch
The participants have taken the exam. All that remains is the assessment, the analysis of participants' scores, the sharing of the results and a self-assessment to optimise future exams.

Marking and analysing the exam
Marking a digital exam takes much less time than a paper-based exam. A smart exam platform automatically marks closed questions, while you mark the open questions yourself, or use semi-automatic marking. You then determine the exam score using this combination of automatic and human marking.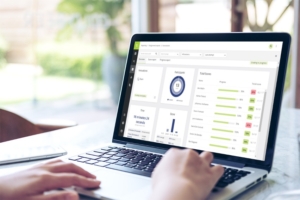 The system also provides useful insights into your exam data and – if necessary – you can exclude or neutralise questions that were missed.

Sharing exam results
Thanks to the automatic push notifications to your existing learning environment or student administration system, you can easily and quickly share exam scores with all the participants. Students thus gain insights to improve their scores in the future. In some cases, the scores can be displayed immediately after the exam, e.g. for an exam with closed questions only.

Self-reflection and continuous learning
Finally, you can also use your digital platform to reflect on the information you have collected and redesign future exams. You can also reuse questions and gradually improve the quality of your exams, relying on data and specific parameters.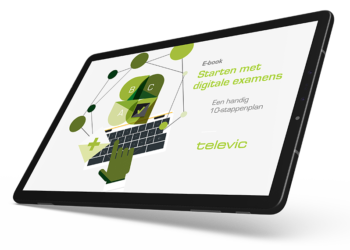 Download our
E-Book


"Getting started with digital exams"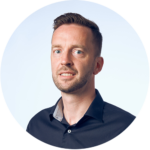 Filip Vanlerberghe
Filip is passionate about web-based software. As a Product Manager at Televic Education, he applies about 20 years of experience in software, usability, e-learning, marketing and strategy. Previously, he was Director of Corporate Product Development in an international company. As an entrepreneur, he also owns and participates in several smaller businesses.