Digital exam platform
Efficient, reliable and flexible online exams and assessments. That's assessmentQ
A small group or many participants at once? Digital exams must be efficient, reliable and secure.
To measure specialist knowledge and skills, you need varied, rich questions and assignments.
Remote examination can also be handled perfectly: digital invigilation allows anyone to take exams securely from home.
People with disabilities can be given extra support.
1. Prepare questions
Prepare your questions in the "item bank" and enrich them using media and metadata.
Use specific question types for economics, maths, languages arts, interpreting, or critical thinking.
Combine closed and open-ended questions to assess the actual level of knowledge.
Use built-in smart scoring options or build your own correction key.
Automatically create multiple exams of equal standard.
2. Evaluate and analyse
Give users easy access to the platform. assessmentQ runs directly in your browser.
Integrate text to voice software, a calculator, higher contrast, or other support tools for candidates with disabilities.
Want extra security? Then use the built-in support for 'Safe Exam Browser' or digital invigilation ('remote proctoring').
Follow live remotely and intervene when necessary.
A flaky internet connection? No problem. assessmentQ handles temporary interruptions without losing results.
3. Process the results
Use smart correction mechanisms to do the corrections for you.
Correct questions manually when it can't be done automatically: assessmentQ helps you be objective and consistent.
Exclude additional questions retrospectively using psychometric data.
Allow candidates to review their completed exam afterwards.
Forward the results to your own platform.
Learn from the insights that reporting offers
Automatically send certificates for accreditation or certification.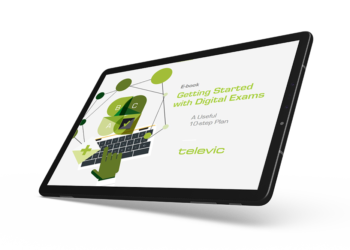 Download our
E-Book


"Getting started with digital exams"
What makes assessmentQ so special?

Try assessmentQ now!
Try the most versatile platform for online assessment for 30 days without obligation. No credit card required..
What our customers say
Sport Flanders | Sven Marien
Let's talk
Let's schedule a 15-minute call
and discuss your challenges with our experts.