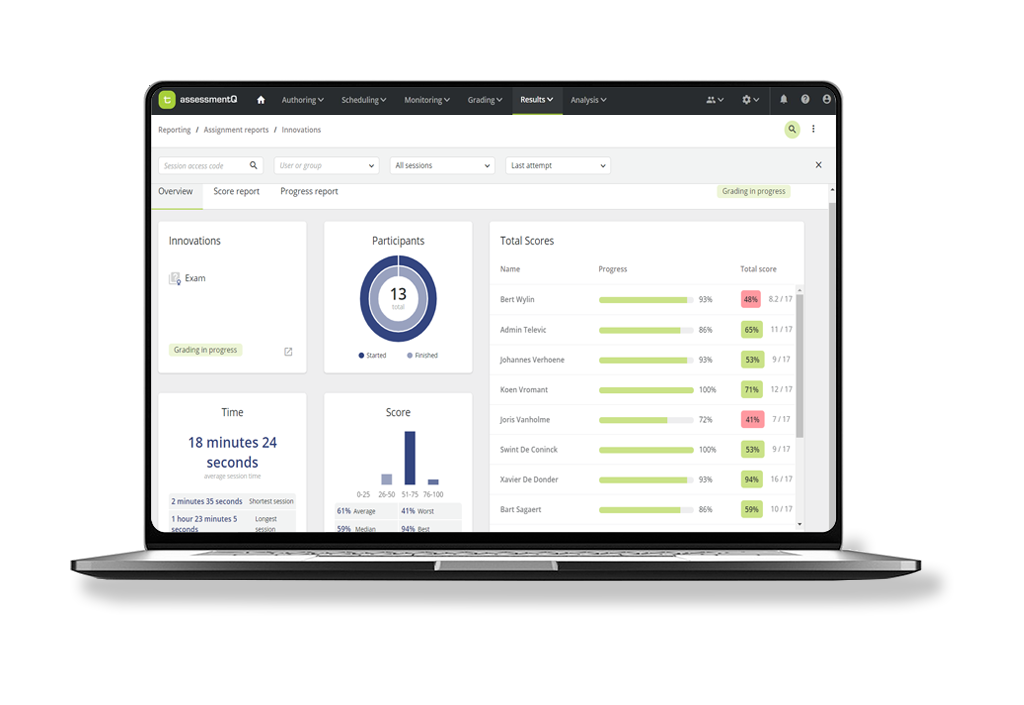 Digital assessment: for whom?
Looking for a smart solution for online knowledge measurement, evaluation, certification and accreditation? At Televic Education, we are very happy to help you.
Our innovative assessmentQ platform is the result of years of experience with digital testing and assessment, combined with applied scientific research. This results in a sustainable platform and no shortage of great references in a range of sectors.
Discover the value of assessmentQ for your industry

Let's talk
Schedule a 15-minute call, and discuss your challenges with our experts.