Digital exams for translators & interpreters
Train and test translation & interpretation students more efficiently than ever
Training and evaluating translators and interpreters calls for a specialist approach. As an educational institution, you need modern tools to evaluate and certify your translation and interpreting students correctly and reliably in as realistic a context as possible. Thanks to the advanced assessmentQ platform, this is now easier and more efficient than ever.
Why assessmentQ?
Based on years of experience and intense collaboration with language and interpreter training programs.
Use innovative question types and techniques specifically designed for online language and interpreter training: audio and webcam recording for simultaneous and consecutive interpreters, revising translations, etc.
Create longer audio and video recordings: video up to 90 minutes and audio up to eight hours.
Audio and webcam recording directly in the browser: neither you nor the candidate needs to install anything.
Create dual track recordings to listen to source and interpreter separately.
Evaluate a recording and give objective scores in the evaluation module.
No worries about security: use the built-in support for 'Safe Exam Browser' or digital invigilation without the risk of fraud.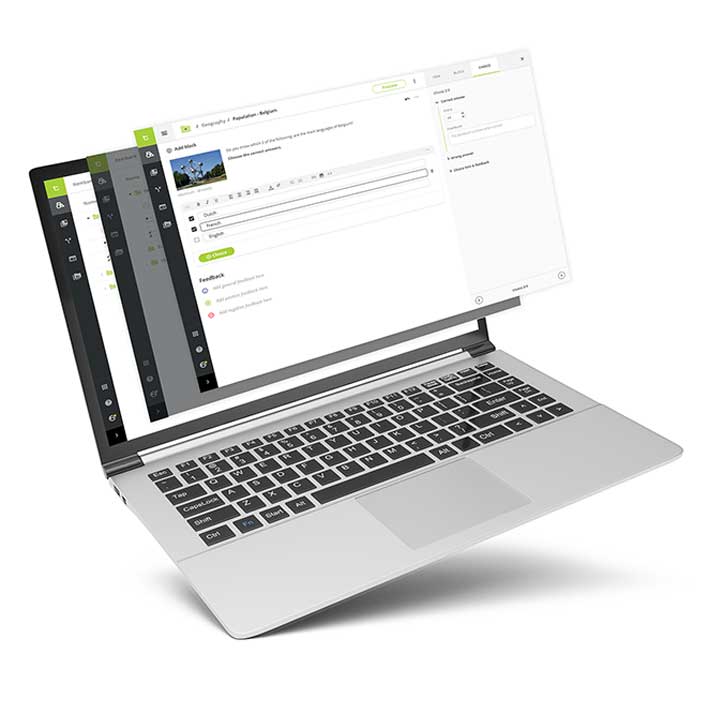 How does it work?
All in one platform: create, publish, test, report and certify questions and assignments. It can be that easy.
Straight to your browser: there's nothing to install. Use the platform anywhere, even on your tablet or smartphone.
Intuitive: after a short period of training by our experts, you can start working straight away.
Accessible: we stay close to our customers and pride ourselves on personal support.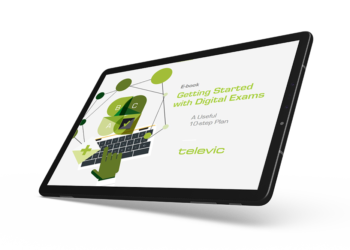 Download our
E-Book


"Getting started with digital exams"
What exactly does assessmentQ include?
assessmentQ platform
Specialised interactive assignments and tests for translators and interpreters
Create your own learning contentor use your existing resource library
Get real insight into your students' knowledge and skills
Clear reporting
With assessmentQ, you have all the options for advanced reporting. The assessmentQ reports not only give you scores, but also clear insights into student knowledge and assignment effectiveness. And if you like, you can also easily send the data to other platforms.
Academy
Learn to get the most out of assessmentQ in our own Academy
A wide range of training courses for both new and experienced users
Also for specialist needs: if necessary, our experts will provide a tailor-made training course
Even more smart solutions for translators and interpreters
Alongside assessmentQ, at Televic Education we have many other innovative solutions for training and testing translators and interpreters. Discover our complete range.
Start your 30-day free trial now!
Ready to discover the benefits of digital assessment at your own pace and without any obligation? Create your free account now.