Online exams for schools & universities
Make digital exams efficient, innovative and safe
Assessing pupils and students efficiently and correctly is an intensive task. Indeed, even organising and correcting exams is very time consuming. But thanks to the smart assessmentQ platform, it's now easier and more efficient than ever.
Why assessmentQ? 
Developed by and for a variety of educational environments: from on-line practice to high-stakes digital exams.
Use the platform standalone or integrated into your own workflow or learning platform or LMS (Moodle, Blackboard, Smartschool, etc.)
Take advantage of the latest innovations in digital learning, including intelligent correction algorithms, error-specific feedback, advanced scoring options, etc.
Automatic correction for exams, even for open-ended questions, and determine the final score as you would on paper.
Or correct answers manually and approve additional answers in the evaluation module.
Eliminate or neutralise questions after the event if necessary in the convenient analysis module.
Allow students to inspect their exams securely
No worries about security: use the built-in support for 'Safe Exam Browser' or digital invigilation without the risk of fraud.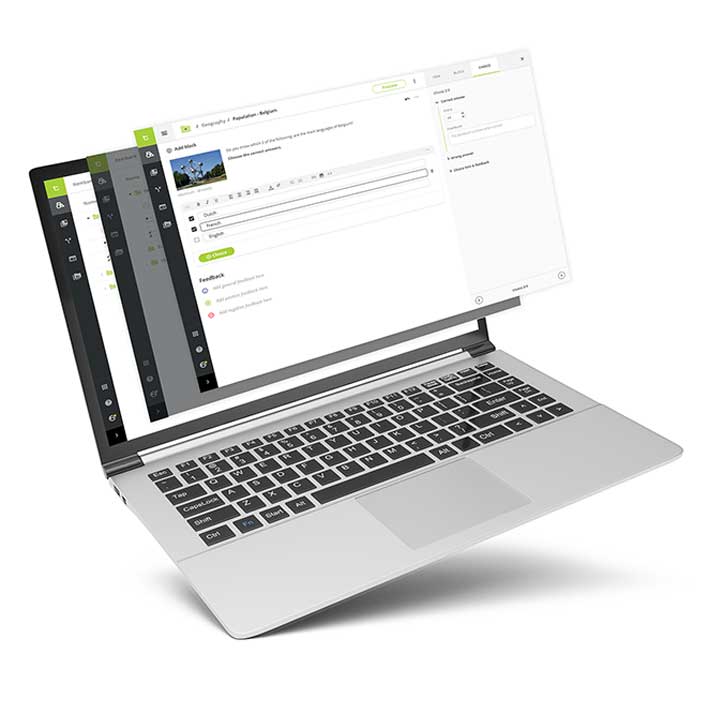 How does it work?
All in one platform: create, publish, examine, report and certify questions and assignments. It can be that easy.
Straight to your browser: there's nothing to install. Use the platform anywhere, even on your tablet or smartphone.
Intuitive: after a short period of training by our experts, you can start working straight away.
Accessible: we stay close to our customers and pride ourselves on personal support.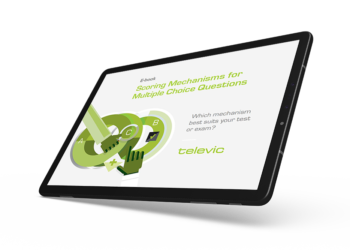 Download our

E-Book


"Scoring mechanisms for multiple choice questions"
What exactly does assessmentQ include?
assessmentQ platform
Make knowledge acquisition measurable
Choose the learning content yourself or customise existing modules
Get real insight into the knowledge and skills of your pupils or students
Create questions the way you want them
Using the assessmentQ 'item bank' you can easily create varied exercises and tests with a very wide range of question types. Smart algorithms provide personalised or error-specific feedback.
Choose from dozens of question types (including maths, languages and more)
Use the smart feedback algorithms on different levels
Create "rich" practice or exam material using the HTML editor for text, audio, video, files, etc.
Advanced options
Do you want to use specific scoring mechanisms? Turn a question into another type of question quickly and easily? Integrate audio or video recordings more than an hour long? It's all possible, because where other platforms stop, assessmentQ keeps on going.
Clear reporting
With assessmentQ, you have all the options for advanced reporting. The assessmentQ reports not only give you scores, but also clear insights into student knowledge and assignment effectiveness. And if you like, you can also easily send the data to other platforms.
Easy to integrate
Integrate with your existing learning management or training system via LTI, API, etc.
Use certified connections (Academic Software, Blackboard, Moodle, Smartschool, etc.)
Start your 30-day free trial now!
Ready to discover the benefits of digital assessment at your own pace and without any obligation? Create your free account now.
What our customers say
AHOVOKS, Examination Board | Griet Van den Eynde
VIVES University of Applied Sciences | Hendrik Coucke