Get rid of paper exams with assessmentQ's new 'canvas item'
Digital exams have been around for more than 15 years. But for all these years, there was 1 problem that neither assessmentQ nor any other e-assessment platform could properly solve: writing on your PC like you write on a piece of paper.

Use cases
You may wonder why this was an important problem to tackle. Well, several user questions continued to come back and were hard to solve in a digital environment, such as
How can we provide exercises or exams containing science or physics problems that involve complex formulas and multiple steps?
How can we let our students or candidates draw something, such as an electric scheme in technical education, or molecular structures in chemistry?
What is the best way to let students draw or indicate something on a background image with an X and Y axis?
Until recently, this limitation of digital exams was often the reason for teachers or professors not to digitize their exams yet, as "it cannot do the same as a paper exam". They were right, of course, but fortunately, technology evolves very fast, and so does assessmentQ.

The pen device to the rescue
According to ICT-specialist Signpost, the so-called "pen device" (a laptop/tablet with a stylus allowing you to write on the screen) has rapidly become the most popular type of computer in secondary education. As supplier of these laptops to secondary education, they witnessed first hand that the sales of pen devices has increased by over 500% in just a year.
Several forward-thinking assessmentQ users came knocking on our door and asked if we would foresee something to let them get the most out of their pen devices.
"The use of pen devices in secondary education is booming. One out of five laptops sold is now a pen device, and this number keeps growing rapidly."
Joris Nachtergaele , Sales Director, Signpost
The infinite canvas, better than paper?
With assessmentQ's new canvas item, schools, exam centers and other organizations can stop distributing paper exams and test more skills digitally. It suffices for the subject matter expert to type a clear instruction, and the students, candidates or employees can go wild: using the pen, they can
write on their laptops as they would on paper
use fullscreen mode to maximise their canvas and use the full screen real estate
use predefined shapes, such as arrows, squares or circles
zoom in and out almost infinitely
erase and correct parts of their answer if needed, and
write as big or as small as they prefer, as the canvas, contrary to paper, is almost infinite.
The user experience of the canvas item is very similar to paper. This guarantees that you are effectively assessing the right knowledge and skills, instead of the users' digital skills.
Advantages when grading an exam
When students or candidates have answered using their stylus pen, the canvas item can be graded directly in assessmentQ. Grading digitally is a real time saver, as the results are ready to be shared as soon as you have completed the grading process. And isn't that what we all need: more time to focus on what is really important?
The advantages for graders are numerous:
They can correct the answers with their own pen device, writing in red on the student's answer, just like they would on paper.
It becomes much easier to decipher a student's handwriting, as they can zoom in on a certain word without losing quality.
All exams are easily accessible online, so they can correct them anytime and anywhere.
They don't have to drag tons of paper home anymore every evening.
They can define if and when students or candidates can review their exercise or exam and see their feedback.

The helicopter view for the organisation
As enthusiastic as a teachers, exam composers, or graders might be, they usually aren't the decision makers. So why would their organisation want to use the canvas item in assessmentQ?
assessmentQ reduces the carbon footprint of your school, university or organisation. Every year, assessmentQ saves about 5000 trees, and that number continues to increase year after year, as the volume of delivered exercises and exams in assessmentQ increases.
By using the Canvas type, which is new and rather unique, your organisation will be perceived as innovative, and will become more attractive to young and equally innovative thinkers.

Get ready for the future
So really, would you still want to stick to paper? The barriers for using digital exams are disappearing one by one. Our team at Televic Education is dedicated to further reducing them for you. Let us know if and how we can help you move to digital.
And if you want to try out the Canvas item yourself, do not hesitate and get in touch or book a demo without obligation. We know you will love it!

Let's talk!
Schedule a short call with one of our experts, free of obligation. They will be happy to listen to your needs.
Discover assessmentQ
assessmentQ is an advanced web-based platform that enables organizations to create, manage, deliver and track all sorts of online assessments. The assessmentQ platform is versatile and powerful, and can be deployed in environments that need to be controlled, such as examinations, or it can be used to deliver preexisting assessment content to candidates in remote locations.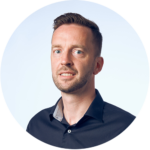 Filip Vanlerberghe
Filip is passionate about web-based software. As a Product Manager at Televic Education, he applies about 20 years of experience in software, usability, e-learning, marketing and strategy. Previously, he was Director of Corporate Product Development in an international company. As an entrepreneur, he also owns and participates in several smaller businesses.