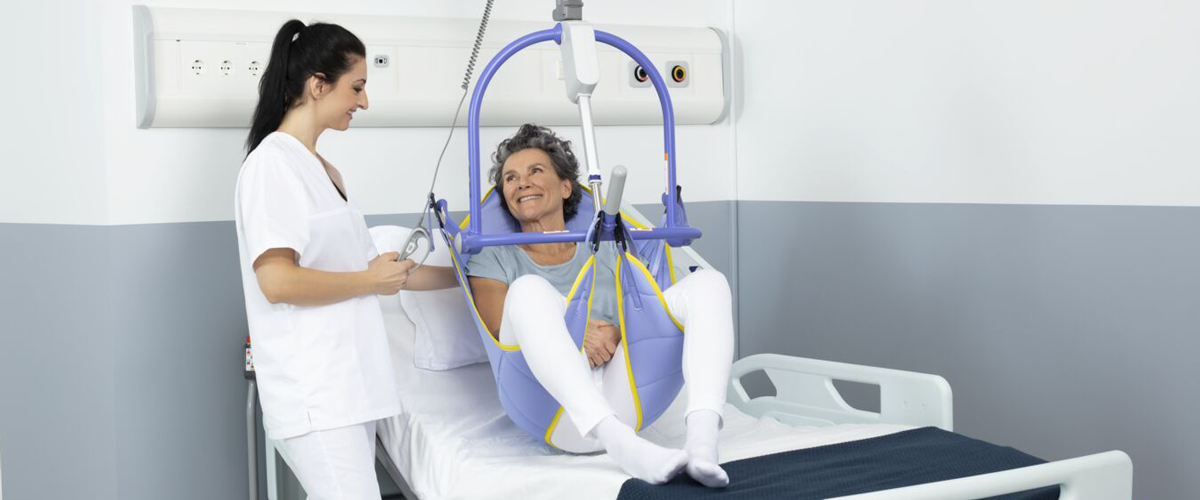 Arjo 
assessmentQ embeds knowledge with leading medical specialist

About Arjo
Arjo is a global provider of medical devices, services and solutions that improve the quality of life of people with reduced mobility and age-related health problems. Think of solutions around patient transfer, hygiene, medical beds, decubitus prevention, etc.
Besides products, Arjo also offers accompanying services. One of these is training on the use of the products offered. After all, it is to the advantage of everyone, including the patient or resident, that the user of a medical device can always access the correct information and can easily expand his knowledge.
"AssessmentQ enables our customers to provide all users with the correct knowledge at all times and to ensure that the knowledge is correctly understood. An optimal solution for both supplier and end user!
Pieter Quartier, Marketing Manager
Project details
Thanks to assessmentQ and Televic Education's extensive expertise in the healthcare sector, Arjo is able to embed knowledge with its end-users. Moreover, assessmentQ's interactive modules allow Arjo to obtain a clear and measurable insights into the real knowledge level of its clients.
About assessmentQ
assessmentQ is the preferred online practice platform for the healthcare sector. Dozens of question types, ready-made practice content, clear reporting and numerous integration options: assessmentQ has it all.