Digital exams for a large group? With assessmentQ's scalability you're in safe hands
Will you be organising mass-entry exams in the near future? The digital exam platform assessmentQ is scalable and is therefore suitable for large groups. But this is far from being the online platform's only advantage.
The digital success formula: scalable software
To organise mass-entry exams digitally, you need a scalable assessment platform. Thanks to assessmentQ's scalable architecture, it's easy to deal with differences in the number of entrants, and a large number of entrants can sit the exam at the same time.
Scalability can be done on two levels:
With vertical scaling (scale up) you increase the capacity of your server by adding more sources (i.e. CPU, memory and discs) to it. This approach is finite: at some point you come up against your limits.
With horizontal scaling (scale out) you split your server into multiple components, which you then duplicate to deal with ever-higher server loads. Unlike vertical scaling, this approach is infinite.


Some years ago, when we started receiving a growing number of requests to use assessmentQ for mass-entry exams, we committed to horizontal scaling or scaling out.
Case study in the spotlight: the entrance exams for doctors and dentists
Every summer, AHOVOKS (the Agency for Higher Education, Adult Education, Qualifications and Study Grants) organises the entrance exam for future doctors and dentists. In spring 2020, at the height of the COVID-19 pandemic, the Flemish government decided that the exam would be fully digital and decentralised for the first time. AVOHOKS sought out a scalable solution for more than 5,000 simultaneous candidates at 70 locations.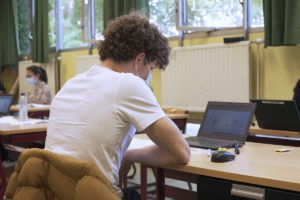 The third digital edition of the entrance exam will take place on 5 and 6 July 2022, and assessmentQ has been selected as the assessment platform for the second time in a row. This is a logical choice: with assessmentQ up to 100,000 entrants can sit an exam at the same time. Every session is carefully logged to avoid discussions, and with the smart correction features the evaluation and analysis of results is considerably quicker and easier.
Additional digital advantages
As well as scalability, assessmentQ also offers a number of advantages that are useful for large group online exams. We summarise the most important of these below.
Supervision module
Using your platform's supervision module you can follow the exam in real time. This allows you to do the following:
Export a list of all entrants,
Check which IP address an entrant starts the session with, and monitor whether that IP address changes during the exam (which can point to fraud),
Report and save incidents in an entrant's session history,
View the session history and export it as a detailed logbook,
Check whether an entrant has problems with their internet connection, and
See the Quit password of the Safe Exam Browser (SEB). This allows an entrant to leave the secure browser in case of problems.
You can also easily intervene during the exam by:
Sending entrants a message,
Adding extra time to the session, and
Locking, ending or reopening one or more sessions.
Integration with proctoring tools
Are you conducting the exam remotely? Then you can go one step further with your supervision and use a proctoring tool such as ProctorExam or Managexam. This allows you to make a video or audio recording while the entrant is sitting the exam. You can easily integrate a tool of this kind into assessmentQ.
Reporting module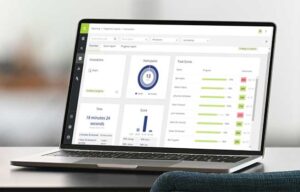 In the reporting module you can consult assignment reports to gain insight into things like:
The name and status of an assignment,
How many entrants have already completed the assignment,
Time data such as the average session time and the shortest and longest session,
Score data such as the average, the median and the worst and best scores, and
Entrants' progress and total score.
Support and consultancy
Finally, assessmentQ offers additional support to give you as much backup as possible before, during and after the exam. This means you'll never be left to deal with things entirely on your own.
Planning to conduct a large group digital exam soon?
Consult our checklist and prepare yourself with our additional 10-step plan (E-Book).

Let's talk!
Schedule a short call with one of our experts, free of obligation. They will be happy to listen to your needs.
Discover assessmentQ
assessmentQ is an advanced web-based platform that enables organizations to create, manage, deliver and track all sorts of online assessments. The assessmentQ platform is versatile and powerful, and can be deployed in environments that need to be controlled, such as examinations, or it can be used to deliver preexisting assessment content to candidates in remote locations.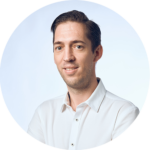 Yoeri Deschrijver
Yoeri is Software Development Manager. He has been leading the technological and research vision of Televic Education as R&D Manager since 2020. Before, Yoeri worked at Televic Education as Senior Software Engineer. With his experience in both start-ups and enterprise software companies, he aims at making assessmentQ the number one digital exam solution in the world.